About Us
ORGA is a full-service traffic engineering and transportation planning and consulting firm. Formed in 1985, we provide planning, consulting, and design services to public and private sector clients involved with a range of transportation infrastructure planning and design, land use development projects, urban economic revitalization, master plans for large scale institutional complexes, as well as major industrial/employment parks. Project areas include statewide systems, local area planning neighborhood and sub-area traffic studies and plans, as well as site access studies for a wide range of new and replacement land uses.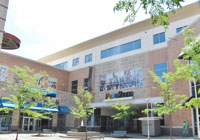 We serve public and private sector clients in support of projects and development proposals often requiring major investments in transportation systems. These include: sub area plans, corridor studies, spot improvements to minimize conflicts, enhance safety, facilitate site access, as well as to mitigate adverse environmental impacts.
Our Federal Clients have included: National Park Services, General Service Administration, Department of the Navy, Federal Highway Administration, and Department of Agriculture.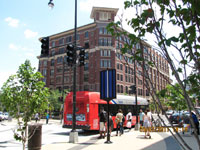 Our State Clients have included: District of Columbia Department of Transportation, Maryland State Highway Administration, Virginia Department of Transportation, and Delaware Department of Transportation.
Our County and Local Government Clients Include:
Prince George's County Department of Public Works
Montgomery County Department of Transportation
Washington Metropolitan Area Transit Authority
City of Annapolis, MD; Laurel, MD; Takoma Park, MD
District of Columbia (Various Departments)
City of Richmond, Virginia
Our Private Sector Clients Include:
Major local and national land development Companies
National Sports Franchises
Universities, Colleges and private schools
Major National Foundations and Non Governmental Organizations